Jamison Barry
Senior Writer
A graduate of Victoria University with a Bachelor in Professional and Creative Writing, recognised and awarded as most Outstanding First Year student in the course in 2016.
Executive Agents
Dr Anna Daly
Writer
Anna, previously a freelance copywriter and editor for Clemenger BBDO and George Patterson Y&R, produces clear, engaging prose for campaign collateral and internal documents for a diverse range of clients. She has recently completed a PhD in Design History at Monash University.
Executive Agents
Kangli Hu
Writer
Kangli holds a Bachelor of Arts from the University of Melbourne and was dux of Ivanhoe Grammar. He is an editor of a number of prominent publications.
Executive Agents
Angela Hyrc
Writer
Angela holds a Bachelor of Communication from Victoria University and has five years of experience as a writer/editor for numerous publications and websites
Executive Agents
Joy Lopez
Partnership Consultant
Joy is our Sydney-based consultant with a broad and diverse background in financial services, fin-tech and recruitment.
"I take a huge amount of satisfaction from supporting and developing people so we can achieve our goals and full potential."
Executive Agents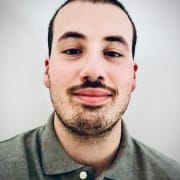 Andrea Italia
Writer
Andrea is a Dean's List graduate of Swinburne University of Technology with a Bachelor of Arts. Majoring in Literature and minoring in Media, he continues to be passionate about both.
Executive Agents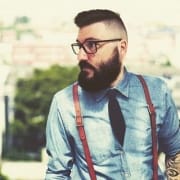 Troy Austin
Creative Director
Troy has fifteen years of experience leading creative teams working across a range of different media and ensuring standards are impeccably adhered to.
Executive Agents
Carol Cunningham
Proofreader
Carol has almost twenty years of experience as a professional proofreader. She previously worked in advertising at Leo Burnett in Melbourne.
Executive Agents
Nick Hurley
Managing Partner
Nick has five years direct investment experience helping manage a USD $5 billion book of convertible bonds and capital structure strategies for JP Morgan in London.
He holds the Chartered Financial Analyst designation and has a passion for analysing company reports. He volunteers his time as a self empowerment coach and communications trainer. Nick holds two engineering degrees, including a Masters Degree from Imperial College in London.
Executive Agents
"After not being in the employment market for an extended period of time my CV and value proposition needed some work. Following the quick and easy CV review by Executive Agents the response from recruiters and for interviews improved drastically.
Highly recommended."