Jamison Barry
Senior Writer
Jamison is one of Australia's most experienced resume writers. She has been a loyal employee since the company's inception and has written thousands of successful resumes.
Jamison holds a Bachelor in Professional and Creative Writing from Victoria University and was awarded the Most Outstanding First Year student in her cohort.
Executive Agents
Dr Anna Daly
Writer
Anna, previously a freelance copywriter and editor for Clemenger BBDO and George Patterson Y&R, produces clear, engaging prose for campaign collateral and internal documents for a diverse range of clients. She has recently completed a PhD in Design History at Monash University.
Executive Agents
Jessica Talbot
Writer
Jessica is a published author and has worked across the public and private sectors in Australia, New Zealand and South America. She holds an MSc with distinction in Psychology and has previously worked as a Clinical Psychologist at The Alfred in Melbourne.
Executive Agents
Olivia Croagh
Writer
Olivia holds a Bachelor of Arts majoring in Journalism from the University of Queensland and a Master of Communication, also from UQ. She has worked in a number of content management/copywriter roles across a range of industries including Executive Recruitment.
Executive Agents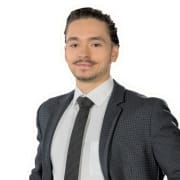 Omi Koulas
Writer
Omi is a talented strategic communications and engagement manager with extensive experience in major government infrastructure construction projects. He has a flare for turning technical infrastructure information into digestible language to engage with Victorian communities.
Omi holds a Bachelor of Media and Communications from Swinburne University of Technology in Melbourne.
Executive Agents
Hugo Gray
Writer
Hugo holds an MA in Creative Writing from UTS Sydney, a Bachelor of Media and Communications from Macquarie University and was schooled at Cranbrook. He also works as Editor-in-Chief of an influential industry magazine.
Executive Agents
Clare Malcolm
Writer
Clare has extensive experience working for government and not-for-profit bodies, notably as a Board Director. She has worked as a speech writer for Members of Parliament and herself ran as a candidate in the Parliament of Victoria Legislative Assembly elections. She is a published author and has worked in international recruitment for the Mining Sector.
Executive Agents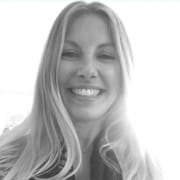 Bianca Ross
Writer
Bianca brings a wealth of commercial experience having managed a number of nationally-renowned brands including Coca-Cola, Goodman Fielder, Lion Nathan and Nestle.
Bianca has also written a series of children's books that have featured on news.com.au, ABC Breakfast TV, ABC radio, 3AW, 2GB, and received great reviews from The Age, Daily Telegraph, The Weekly Times, Disney Princess Magazine, Home Beautiful and
Australian House and Garden.
Executive Agents
Kangli Hu
Writer
Kangli holds a Bachelor of Arts from the University of Melbourne and was dux of Ivanhoe Grammar. He is an editor of a number of prominent publications.
Executive Agents
Bianca Drieberg
Writer
Bianca is one of Australia's most experienced corporate internal communications specialists. She has managed internal communications for 'big four' consulting firms and ASX top 20 corporates. She has a passion for travel and maintains her own travel blog.
Executive Agents
Joy Lopez
Partnership Consultant
Joy is our Sydney-based consultant with a broad and diverse background in financial services, fin-tech and recruitment.
"I take a huge amount of satisfaction from supporting and developing people so we can achieve our goals and full potential."
Executive Agents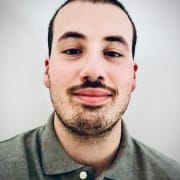 Andrea Italia
LinkedIn™ Specialist
Andrea is a Dean's List graduate of Swinburne University of Technology with a Bachelor of Arts. Majoring in Literature and minoring in Media, he continues to be passionate about both.
Executive Agents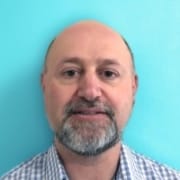 John Allen
Graphic Designer
John brings over two decades of design experience, including several years working for ExxonMobil. He holds a Bachelor of IT from the University of Tasmania.
Executive Agents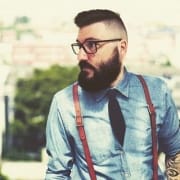 Troy Austin
Creative Director
Troy has fifteen years of experience leading creative teams working across a range of different media and ensuring standards are impeccably adhered to.
Executive Agents
Carol Cunningham
Proofreader
Carol has over twenty years of experience as a professional proofreader and almost 60 years of professional experience. She previously worked in advertising at Leo Burnett in Melbourne.
Executive Agents
Nick Hurley
Managing Partner
Nick has been leading Executive Agents for over four years. He volunteers his time as a self empowerment coach and communications trainer. Nick holds two engineering degrees, including a Masters Degree from Imperial College in London.
Executive Agents
"After not being in the employment market for an extended period of time my CV and value proposition needed some work. Following the quick and easy CV review by Executive Agents the response from recruiters and for interviews improved drastically.
Highly recommended."